ANAMOS offers a wide variety of 3D printed configurable anatomical models for surgical simulation. Our product range thereby particularly focuses on the realistic representation of anatomical soft tissue structures.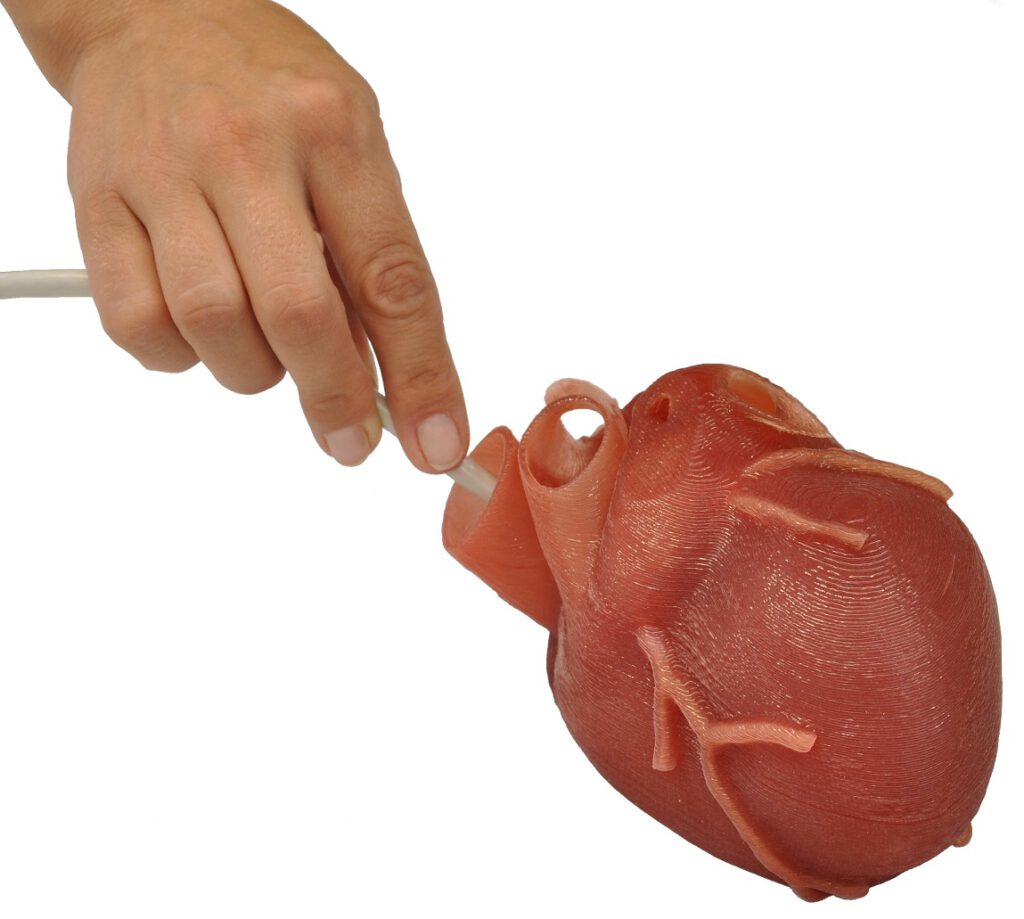 The 3D models from ANAMOS have a realistic appearance and natural haptics as well as a realistic functionality for the respective surgical procedure to be simulated. They offer a geometrically correct anatomical representation of pathologies and, due to the use of elastic materials, realistic cutting and suturing characteristics.
We offer our anatomical models in several basic variants and with different pathologies and clinical pictures. Currently we are developing the following model series and will soon launch them:
Heart models
Vascular models
ENT models
Pediatric models
By the way: The high degree of realism and closeness to the original biological structure of the ANAMOS models, as well as its material properties and realistic functionalities, have already been confirmed by medical evaluations in cooperation with various university hospitals.
Our product portfolio is complemented by accessories such as flexibly adjustable mounts for models to support optimal use in simulation.

Would you like to learn more about the realistic anatomical models of ANAMOS and their possible applications?
Or are you still missing an application in our product range?
Then we look forward to getting in contact with you!